Huron County Historical Society - Member Publications
~ The Power of the Maitland
Powering Pioneer settlements in an Ontario River Watershed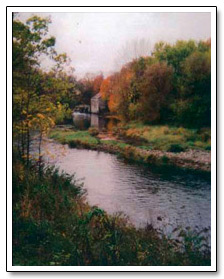 Local authors, John Hazlitt and Ted Turner explorerd the waterways of the Maitland watershed to uncover evidence of early settlers harnessing the power of the Maitland River.
Full colour throughout with photos of dam sites including some with historical maps and photos.

Click here to open an Adobe PDF file with more info and ordering instructions for "The Power of the Maitland".
Page Top